Services by Greendale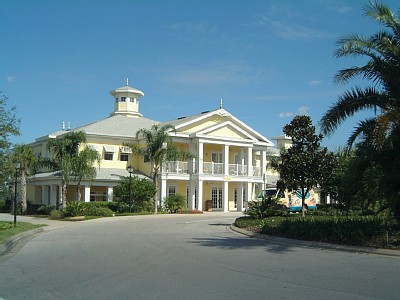 PROPERTY MANAGEMENT PROGRAM
Greendale Property Management understand you expect the best and we aim to provide you the best when it comes to looking after your home away from home. We believe in honesty, openness, integrity, commitment and loyalty. Our staff is comprised of passionate and committed people striving to achieve your satisfaction and the satisfaction of your future guests.
By choosing Greendale Property Management you are selecting a company that specializes in short term rentals and property management of properties located minutes away from all the major theme parks such as Disneyworld, Animal Kingdom, Universal, Sea World and many others.
The standard of our luxury vacation homes are high, this makes sure our guests come time and again to stay with us ensuring that we book your home on a regular basis. We are now accepting new homes in to our successful management and rental program.
PROPERTY MANAGEMENT
Our property management service is flexible, this means we can either do as much or as little as you want us too. Maybe you would like Greendale Property Management to take care of paying all your state and county taxes, arrange for the lawn and pool maintenance, ensure that you have all the necessary licenses in place and include you in our highly successful rental program where we will advertise your luxury vacation home using our proven marketing strategy to maximize your levels of occupancy. If you have looked at some of the homes we manage on this website you will have noticed that they are very up market. We have built good relationships with our owners through having an open forum where we can share ideas and suggestions; as a result they trust us with their homes.
AREAS WE MANAGE VACATION HOMES
The majority of our luxury vacation rentals are located just 4 miles from Disney; however there is a huge market for similar properties in Polk and Lake County. You will have noticed that they all have a theme name; we do this, one to assist with our marketing activities and two so your guests will be able to identify their favorite home, and come back time and again.
RESERVATIONS
Our rental program is working extremely well; many of our owners are surprised at how often we are able to provide high quality reservations in to their homes. We concentrate on retail reservations; this means our owners do not get the usual low rates tour operators provide. We are very aggressive with our marketing, finding new places to showcase your home and generate a higher income than you may have thought possible. Even though we prefer not to use major tour operators, mainly due to the fact rental payments usually take 3 months to be received, we also find that they expect to be able to book the average house for $40 a night. Instead we find that our marketing methods via the Internet, third party sales agents and our in house team of booking specialists are able to provide better rates and higher occupancy levels. An empty house is a house costing you money. Each time we have generated a reservation for you we will send you a confirmation email confirming the dates and the rate generated. We will also supply you with an owner reservation form so that each time you want to enter a booking you simply email us the form with all the details. Remember we do not charge you to add your own reservations!
HOUSEKEEPING
All of our homes are allocated an assigned housekeeper who will clean the home each and every time. We do this to ensure the high standards we set for not only our homeowners but also the guests. Because the housekeeper knows the home inside out it is easier to notice if there is any damage or items missing from the property. If any of the guests staying at your home want to have a mid-stay clean, and many do, we also arrange for this.
MAINTENANCE
We have a huge team of licensed and insured contractors for almost anything you can think of. Every contractor has been approved through us and has come from recommendation. Many of our contractors have worked with us since day one and because we pay them on time we get a better response time when issues need addressing.
LAWN CARE
First impressions count and this is why we have the best in the business taking care of the yards, the weekly cost of lawn care covers yard cutting, edging, weed cutting and front hedges trimming. Palm trees 7ft or less are also included as well as weed control. Extra costs such as mulching, taller palm trees and extra landscaping such as hedges, planters around the sides or back of properties are extra. We also recommend having your yard serviced with our bi-monthly program of lawn weed and feed; you know which are the houses we manage simply because the yards are green, weed-free and look the best on the street.
POOL MAINTENANCE
We have state certified pool contractors that work hard each and every week to make sure that while your guest is staying at your home the pool remains clean. On each visit the pool will be chemically balanced, vacuumed, skimmed and pool deck hosed down as well as making sure the filter basket is clear of any debris and the filter is cleaned. The pool technician also leaves a card in the time box to ensure we know when he has serviced the pool each week.
PEST CONTROL
Every other month our pest control team visit the property and spray for bugs and leave a compliment note in the home to allow your guests to realize someone has been in the home making sure they stay free from unwanted visitors. Remember this is Florida and with any sub-tropical climate the odd one will sneak through the gaps, usually from the pool area or garage however we have a 24hr or less response time if there is an issue.
NEW OWNERS JOINING US
Switching to Greendale Property Management has never been easier, we will arrange for all of your licenses to be changed over or new ones to be applied for if required, you will be surprised how many people think they have paid for their homes to be licensed only to find out that they are not. Utilities are typically handled by the owners; we find it is much better that you know exactly how much the house is costing you each month rather than being told how much the electricity bill was without ever seeing a bill for yourself. If you need assistance with setting up the utilities to be paid directly out of your account we will be more than happy to do this for you.
COMMUNICATION
How often do you call your management company only to be told that someone will have to get back to you because the other person at the end of the phone doesnt have the authorization to do or agree to something or that they don't have the answer? That doesnt happen at Greendale, the only person you ever talk to is a director of the company.
ACCOUNTS
Each and every month you will receive an itemized account of all revenues and expenditures for your home. Any replacement parts for repairs are itemized along with a description explaining clearly what was needed. When your account is building up a nice surplus of funds please feel free to request a check to be sent or deposited directly in to your bank account, there is no benefit to Greendale looking after your money.
WHY YOU SHOULD JOIN US
We pride ourselves on being honest, friendly, flexible, efficient and most importantly, approachable, we operate with three golden rules, honesty, integrity and quality service. We are available to discuss your individual requirements or any areas of specific concern. Call today for information on our services, management fees, rental rates or details on how easy it is to change to a management company that not only cares about the homes it looks after but also the owners that trust us to provide a superior service than they are used to.